India's leading retail chains are going to bring down discounts with the recovery in demand and sales growing over pre-Covid levels in the last 2-3 quarters.
One of the largest branded apparel and retail companies, Aditya Birla Fashion and Retail director and chief executive officer-lifestyle business Vishak Kumar told analysts that the company has brought back discounts to the pre-Covid levels. Discounts were much higher in the Covid years and the company wants to further bring it down incrementally, he said.
Leading departmental store chain Lifestyle International chief executive Devarajan Iyer said discounts have reduced across categories and is almost at the pre-pandemic level. "However, some brands, who have a high inventory level, still offer the high level of discounts," he said.
Retailers and brands across most categories had increased the discount days, quantum of discount and also ran sudden flash sales in the stores to liquidate stock during the Covid years of 2020, 2021 and till about mid-2022. The only exception was electronic retailers since demand was more than supplies for most categories during the peak of the Covid.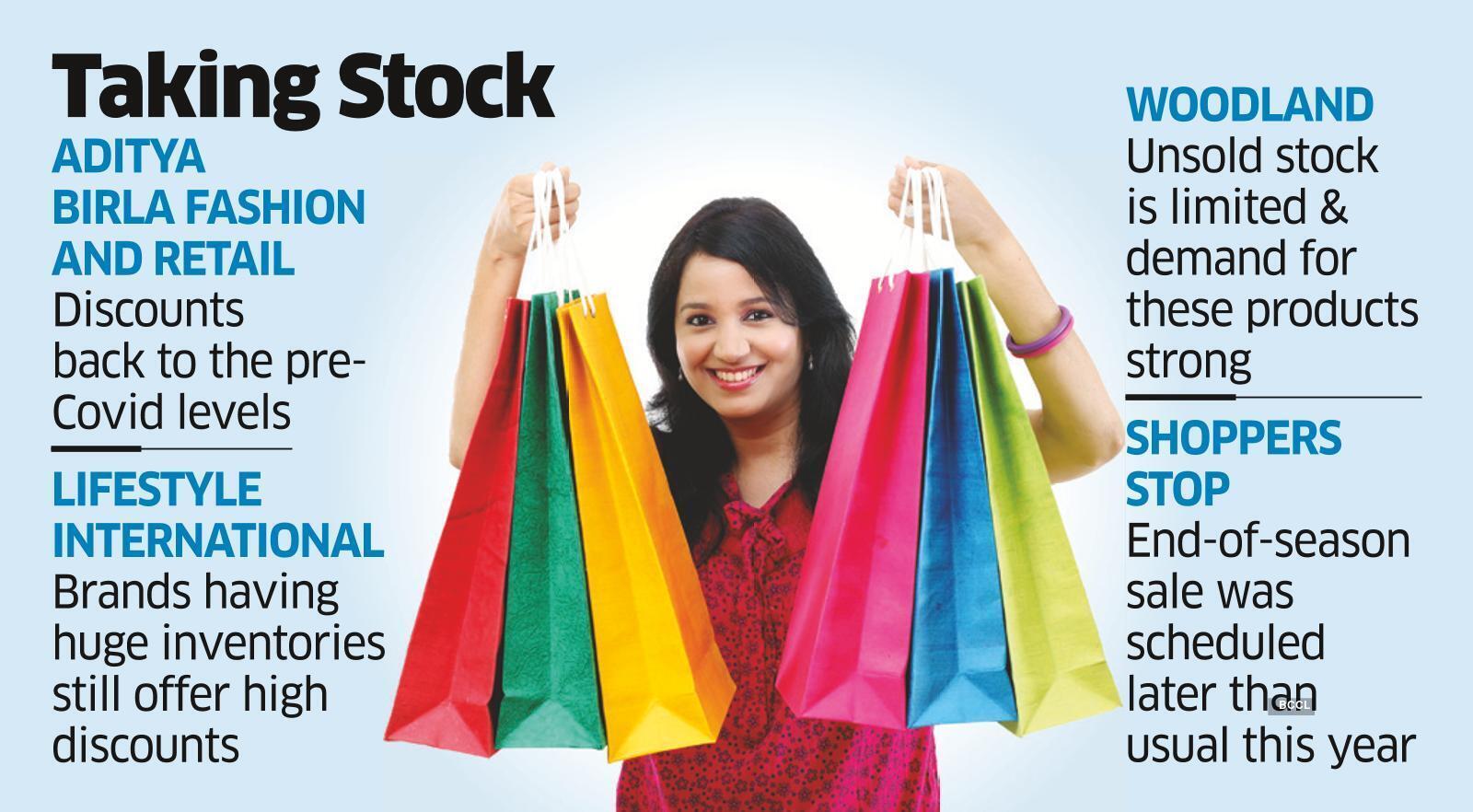 The improvement of mobility since last year, opening up of offices and educational institutions spiked the sales of apparel, fashion, footwear and other lifestyle products as consumers were refreshing their wardrobe whereby retailers reported brisk growth in footfalls and sales.
Footwear and apparel brand Woodland has brought down the number of days on discount by two weeks in the last end-of-season sales in January as compared to pre-Covid days and also the quantum of discount was lower with average discount of 20-30% as compared to flat 40% earlier.
"When things are selling fresh, we decided to reduce discounts," said Woodland managing director Harkirat Singh. "Also, after Covid everybody is cautious and not over-stocking. Hence, unsold stock is limited and consumer demand for these products have been good," he said.
Shoppers Stop chief executive officer Venu Nair told analysts that the departmental store's recently concluded end-of-season sales was later this year than the usual.
Several retailers told analysts in their December quarter earnings call that the reduction in discount will also aid in improvement of their margins at a time when fixed costs like rentals are increasing.